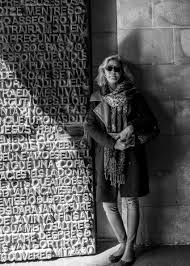 La moda en los años 40 y los años 60
En este proyecto otro grupo de alumnos han trabajado acerca de la moda durante los años de postguerra, los años 40. 
Este proyecto está realizado por los alumnos de 1º Bachillerato, modalidad de Ciencias Sociales. Lo han realizado en grupos y han sido ellos mismos quienes han seleccionado este tema ya que para los
adolescentes
resulta un tema muy atractivo. Tengamos en cuenta que los alumnos de hoy en día, viven por y para la moda, marcando tendencias y nuevos estilos que repercuten en el resto de la sociedad y los distintos grupos sociales.
El objetivo de este proyecto es que nuestros alumnos conozcan un poco más acerca de la moda durante unos años tan conflictivos y que sean conscientes de que la moda por aquellos años era totalmente diferente y también estaba influenciada por el contexto histórico que se estaba viviendo durante esa época.
Hasta cierto punto, la moda en aquella época, sobre todo en la mujer marcó un antes y después unido  a las reivindicaciones de la mujer por aquel entonces que más tarde desembocarían en los derechos de
las
mujeres.
Este proyecto utiliza la lengua inglesa como vehículo de transmisión  para su realización con lo cual se fomenta el bilingüismo y el conocimiento del inglés. Las competencias que
se han
trabajado en este proyecto son la Lingüística, Socio Cultural y artística, Aprender a aprender y la Digital principalmente.
Estos proyectos se llevaron a cabo como exposiciones orales para presentar en inglés delante de sus propios compañeros.
FASHION IN THE  1940´S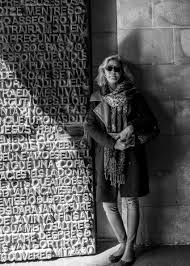 Introduction:
The influence of World War II is evident through the photographs and information that depict the variation in the styles and trends of women's fashion throughout the decade.Not only does this include a change in fashion when the United States first became involved in the war (because materials and factories used for clothing all became associated with military purpose), but also during the postwar years when signs of people's desire for luxury and fashionable items caused by the restraints of the war became noticeable. It seems to have made a positive impact on women's fashion as new styles and trends resulted from the cause of the war.
Women's Role during the War
During the spring of 1942 was when "the government introduced rationing and price controls." , everything had to be rationed However, "leather footwear was the only article of clothing rationed" and only "two pairs per person per year." were given out. Therefore, this meant that styles were very limited and the only important issue to worry about was how to keep the shoes to last until the next ration. An additional note to add to the style change was that pants became more popular during this time. Many still wore skirts or dresses but pants had become an article of clothing that had a sense of practicality.These types of clothes ( as work boots or sometimes trousers rather than the jumpsuits or uniform) were seen very unfeminine at the time because they had once been worn by only men and the thought of this lowered the morale of the women. For motivating them, they used this image (we can do it) as an icon.In relation to the fashion industry, "cosmetics were recommended, especially face creams, to protect their skin from toxic chemicals. Industries changed to become factories focused on making equipment for the war (as I have said before). For instance, "a corset company became a grenade belt manufacturer.
Women's 1940's Dress Code
Fashion was a large aspect of their lifestyle that had to be changed. Fashion wasn't important during this time since attention was focused on the war, people still generally dressed formally, Their typical attire included articles of clothing such as hats, dresses, gloves, and stockings, while casual trousers, sweaters, and jackets were strictly, their shoes tended to be simple and sturdy and came in the styles of Oxfords, pumps and sandals. The war transformed fashion styles into a much simpler way to merge with the new lifestyle.
Post-War influence on women's fashion in the 1940s
In 1947 when the clothing restrictions ended , many fashionable traits made a comeback. Once again, the nylon stockings became very trendy. Also, color came back into fashion so drab colors were replaced with shocking feminine primary colors. As for shoes, women still wore wedge heels. New styles appeared that consisted of more delicate, high-heeled court shoes, or shoes finely strapped round the ankles. There was a positive increase in the recovery and advancement of the fashion industry in the United States.
Women's fashion changed from the masculine,simple, utilitarian look during the military time back to having a more feminine look. Some of the styles of women's fashion also became more lavish and feminine (the "rounded shoulders, long spreading skirts, V-necks, narrow waistlines, flouncy hats, high heels, and bright colors all became the main characteristics of the womanly figure of the silhouette), but still required clothing suitable for life at home and work. Another big change was in the underwear as corsets had been finally replaced by the all-in-one girdle and the increasingly popular two-piece (bra and the girdle).Women started to get permanent waves done by heat and they wore more makeup. All of these changes showed that the economy in the United States was picking up quickly after the war and people felt liberated from the war.
Conclusion – The impact of war on 1940s style
Women's clothing in this decade went through so many alterations in a somewhat short amount of time. Fashion had never before used so little fabric; short sleeves and knee-length skirts in close-fitting styles accentuated the female silhouette. Then after the war, the fashion industry sought after new styles, or in Dior's case, renewing old styles in the New Look. The changes in the post-war time set the look for the next decade. War was the dominant influence on fashion in the early 1940s [but] the elegance and excess of the late 1940s were a reaction to the spare, liberating styles that it inspired. Furthermore, the influences on women's fashion were positive in that they allowed new styles to emerge and evolve throughout the period of the war and postwar, as well as become an influence towards the following decade.
FASHION IN THE 60´S
1960s fashion was bipolar in just about every way. The early sixties were certainly more classic in style and design, nevertheless, the late sixties were the exact opposite. For the first time in the 19th Century, London, not Paris, was the centre of the fashion world.
Perhaps the rebellious culture of the decade is best-represented by the mini-skirt. For many women in the 60s, to wear a mini-skirt wasn't just a fashion choice but a symbol of a woman's right to show off their bodies as they please. It was also the decade when the bikini exploded to global popularity. The idea of buying separate pieces of clothing, which can be mixed and matched to create different looks, also gained popularity during the era (in contrast to the previous decades when women usually bought specific outfits for certain ocasions). The 1960s blurred those boundaries and saw the rise of unisex clothing, like the denim jeans.
In the early sixties we can see the Mod fashion, which is one of the most significant trends. It appeared from the youth lifestyle of London during the decade, which focused on city's art, music and fashion scene. Mod fashion embraced the 'new' and innovative. The conservative color palette of the 1950s was replaced by  bright fluorescent hues and bold geometric prints.
In the late sixties we can see the Hippie fashion. Hip huger bell-bottom jeans, T-shirts, or just a skimpy halter top, all went well with jeans. Accessories were anything handmade and many included peace symbols as the Vietnam war escalates.
The most popular patterns in hippie clothing were floral, tye-die, pshychedelic, op-art, paisley and stripes.
1960s fashion was also heavily influenced by the fashion icons of the era as Twiggy, the British teen supermodel whose boyish haircut and waif-like figure appeared on just about every fashion magazine there was, Audrey Hepburn's classic style of  plain black shift dresses and Jackie Kennedy, the first lady of President John F. Kennedy, was extremely popular and well-loved because of her beauty and elegant fashion sense. Her public appearances with her trademark style were some of the most iconic fashion moments of the decade.
Remedios Juanes Silvestre